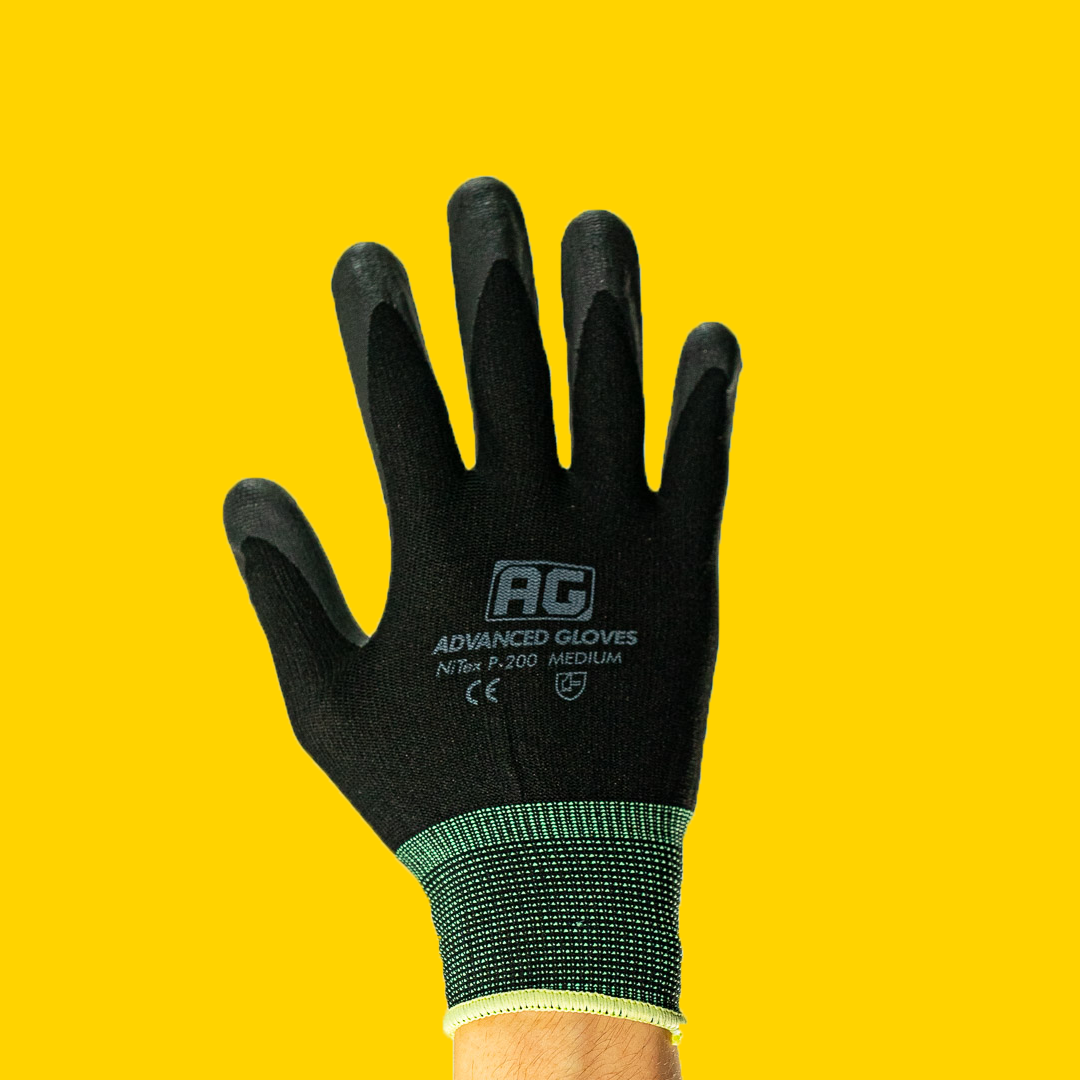 NITEX P-200
The NiTex P-200 is the swiss army knife of work gloves with numerous applications across dozens of industries. With a patented rubber foam coating and high-quality nylon, they increase productivty through safety and comfort.
REQUEST SAMPLE
A SERIES CUT GLOVES

Infused with tungsten steel, the A series of cut gloves provide unmatched tactile sensitivity while maintaining meaningful cut-resistance in multiple levels

EXPLORE

A5 Cut-Resistant Gloves

A7 Cut-Resistant Gloves
DIFFERENCE
INCREASED PRODUCTIVITY

The P-200 maintains meaningful tactile sensitivity, increasing productivity by decreasing the need to remove them between tasks.
UNMATCHED DURABILITY

Using 15-gauge nylon, the P-200 has weathered the elements in multiple industries, lasting 2 to 3 times longer than competing gloves.
PATENTED RUBBER COATING

Using a water-based rubber coat, the P-200's nitrile-foam coat allows for moisture to wick off the palms, reducing odors and discomfort.
WAREHOUSED IN THE US

AG stores and distributes all of its gloves through its Salt Lake City-based warehouse, meaning quick shipping and delivery.